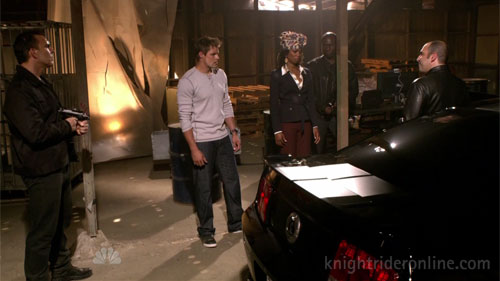 Rob Wright, screenwriter for Knight of the Iguana and now Don't Stop The Knight, continues the weekly tradition of the Knight Writer's blog. Each week, the screenwriter from the episode gives their take and a look behind the scenes. They always have something interesting to say and tonight is no different.
The prison break sequence is noteworthy 'cause this is where we wound up wounding Attack Kitt. Not permanently, of course. For the landing shot in the yard we set up a ramp so we could have Kitt jump over the camera. When the time came, the director called "action!" and Kitt made the jump... it was sweet but when he touched down, he cracked his front end something bad. Thank god for nanotechnology (and our team in Transportation, who fixed him up fast)!
Read the rest of it at the Knight Writers blog.