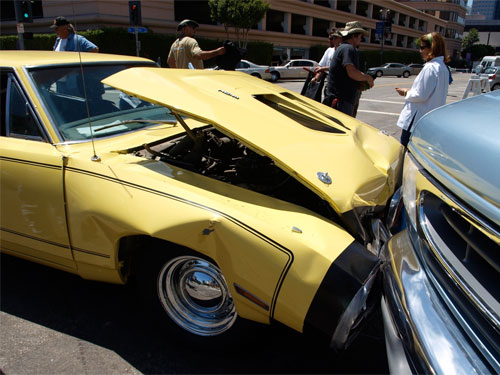 Teresa Huang & Rachel Mellon, the writers of tonights episode have posted an article on Knight Writers blog. They talk about how we perceive the world and the perception of what is right and wrong. There are also some fun tidbits including their original car of choice for Nikki and Max.
This week's episode explores the dualistic nature of our world. How perception directs our understanding of right and wrong. A meditation on pairs, if you will. Mike & Sarah, Billy & Zoe, Nikki & Max, Rachel & Teresa...

Wait, who are Rachel and Teresa?

That would be us, the writers of this episode. And truth be told, our primary meditation was on sexy criminals running around in a hot car. We loved creating Nikki & Max as a reflection of our heroes Mike & Sarah. Both drive hot cars, but Nikki & Max are expressive and reckless while Mike & Sarah are measured and bottled up. They teeter on the edge but never drop off.
Read the rest of the article on Knight Writers.