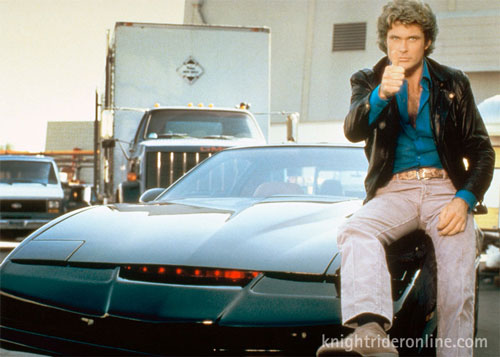 Above you see one of the most iconic images from the classic Knight Rider. It's of David Hasselhoff sitting on the the hood of KITT on the back lot of Universal Studios. We were on set yesterday the opportunity presented itself to try and recreate a little nostalgia and history of that moment.
Below is our updated version with Justin Bruening, it really shows how well the spirit of Michael Knight has been captured.
Of course, costar Paul Campbell couldn't let Justin have all the fun and insisted on giving it a shot.
We still have a few videos from Sues visit to the set on Friday to post as well as coverage from both Michael and Sue visiting on Tuesday and Wednesday of this week. So be sure to check back, lots of exciting stuff to share on the way to the relaunch.