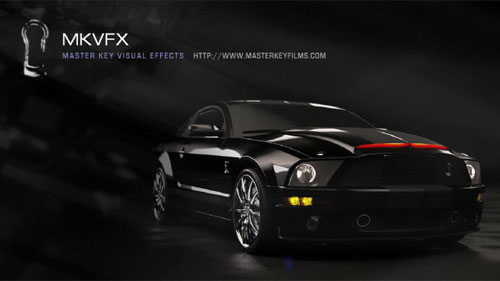 The online magazine VFXWorld spoke with our good friends at Master Key Films - the team responsible for the Visual Effects on a weekly basis for Knight Rider.
Clients always seem to raise their eyebrows when they enter the offices of Master Key Prods., a small start-up vfx house located on the Santa Clarita Studios lot.

The surprise comes from the fact that Master Key, a company consisting of only six rooms, a team of roughly 10-12 animators and compositors, two office assistants and one full time IT engineer supplies NBC's Knight Rider (airing Wednesdays at 8:00-9:00 p.m. ET on NBC) with roughly 200-300 effects shots an episode, while never sacrificing time, quality or cost.

"It's a lot of information and given the nature of TV, we don't get the kind of elongated time for post-vfx that one gets on features," suggests Elan Dassani, Master Key's co-founder and president. "Right now we're working within a two-week turn around period from the day materials are delivered to us to the final delivery of our effects back to post-production.

"We learned pretty early on that any break in the communication between the on-set production, post-production and Black Ginger [an effects house located in South Africa that provides Master Key with driving compositions, cylon light additions and monitor replacements] could have drastic effects on not only our workflow but also the show's budget, delivery dates and air dates.

"The goal was always to create a team where a limited number of people working within a well constructed workflow: a machine where animators and compositors could create a synergy based on that day's needs, could churn out a significant number of shots per week,"adds Rajeev Dassani, co-founder of Master Key and vfx supervisor. "I think we've proved that this is a viable system and I'm very proud of what we've accomplished here."

Which brings us to the real question: How does the company handle the vast demands of a schedule this tight?

The answer is simple: redefine and restructure the existing vfx workflow model to fit these specialized needs.
You can read the rest of the article on their website.
Be sure to see our interview with the Dassani Brothers and Stephan Fleet here. Additionally check out Master Key Films website, as they have just recently relaunched their site with a beautiful show reel that focuses a lot on their work on Knight Rider!