Think Knight Rider is the right show for you? Unsure if it suits your tastes? New York Magazine has their annual Fall Preview issue out, which contains this handy tool to find out.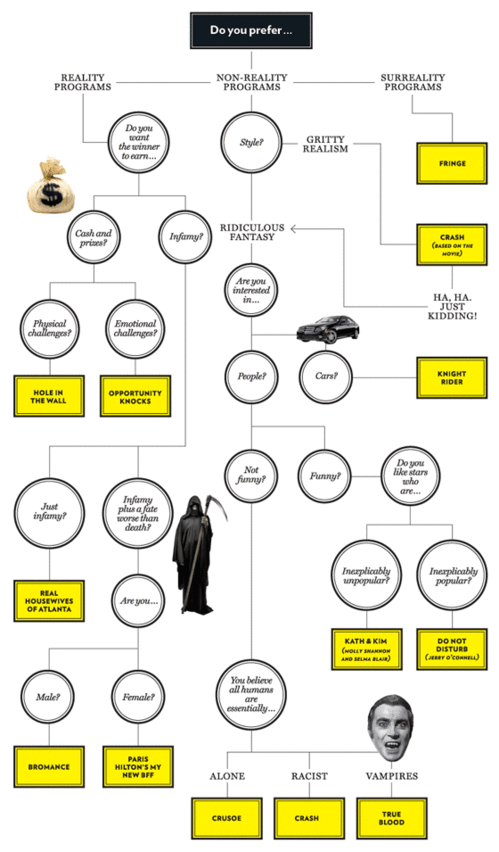 Hopefully you landed on the right spot and not Paris Hilton's my new BFF
Their preview also had this blurb on the new series:
Knight Rider...9/24 It's all the superintelligent-car-that-fights-bad-guys action, but kitt's moved on from Michael Knight. Will Hasselhoff devotees be sated by the occasional cameo? NBC; Wednesdays at 8.