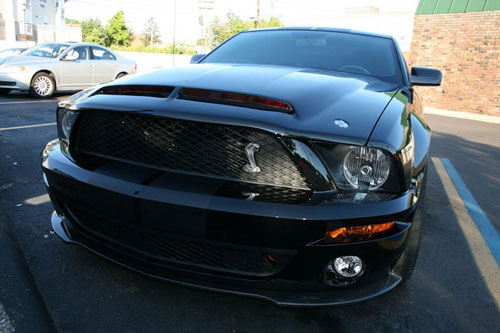 Jalopnik (those lucky..) have scored a ride in the Knight Industries Three Thousand for the Woodland Dream Cruise that happened yesterday.
Unlike most of those used in filming, this isn't a fancy-pantsified Mustang GT. Nope, it's a heavily-modified GT500KR, with light bar and all.
They can't show us anything more until their embargo ends on September 1st. Though looking at their pictures, it just looks like a King of the Road with the light KITT installed. The interior looks completely stock, short of the Mio Knight Rider GPS.
Would be fun to be in their shoes!