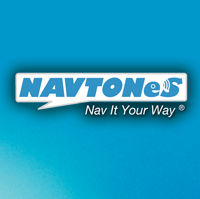 Our good friends at Navtones will be releasing their updated voice for KITT tomorrow! Released for the first time to Garmin and TomTom devices includes updated usernames and voice clips (over the previous Mio release). Their voice for Hasselhoff is available now.
Navtones will also be sponsoring the Knight Rider Festival VIP party taking place this Friday. The Festival runs through Saturday and is free to raise support for the Children's Miracle Network. Their release on the VIP party is here.
Also, while we are talking Navtones. Don't forget to check out our exclusive AUDIO interview with WIlliam Daniels, the voice of KITT, during his recording session last year. The questions were submitted from fans of the KRO community!