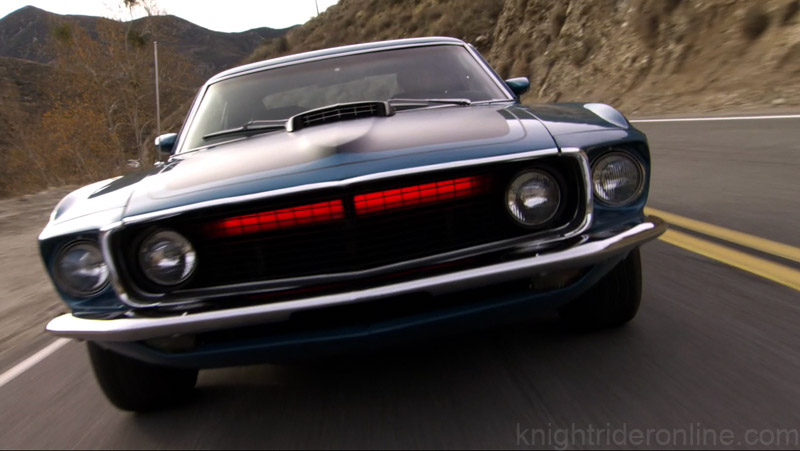 Tomorrow Premiere Props and Picture Car Warehouse will be holding the Massive Car and Movie Prop Auction, featuring items from a large selection of Movie and TV shows, including the Knight Rider. Featured in the auction is a 1991 Dodge Stealth, which was converted into the Knight 4000 for the Knight Rider 2000 movie. It doesn't specifically say if this was a screen used vehicle, and if I was a buyer, I'd like some assurance of that. The auction listing does mention that the dash was used in the Buck or cut away car, which is used to shoot closeups on a sound stage.
In addition to that is two 1969 Mustangs, which were used in the episode Fly By Knight.
The auction is this Saturday, August 15th at Los Angeles Center Studios, at 450 S. Bixel Street, Los Angeles, CA 90017. There will be a preview of the items, though we are told the Knight 4000 will NOT be on location, beginning at 9am till 11am. The auction itself begins at 11am. If you can't make it down you can bid via icollector.com or by phone. More information is available at the Premier Props website.
For more information on Ted Moser of Picture Car Warehouse, check out our interview with him, where we talk about his involvement with the Knight Rider 2008 Telefilm.
We hope to have more directly from the auction itself by the end of the weekend, so check back!

1991 Dodge Stealth from Knight Rider
Starting Price: $1,000 | Estimates: $80,000 - $300,000


1969 Ford Mustang Fastback
Starting Price: $1,000 | Estimates: $40,000 - $150,000


1969 Mustang Mach 1 Fastback
Starting Price: $1,000 | Estimates: $45,000 - $200,000

UPDATE: You can see Sue's report from the auction on our video page!