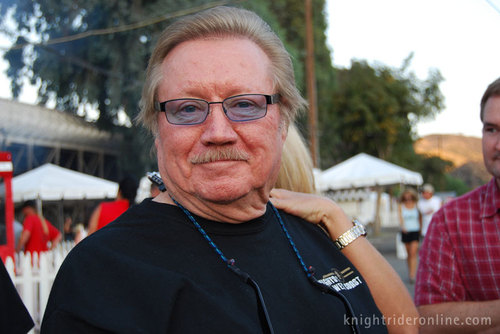 All the Knight Rider fans across the globe wish to extend our sincerest warm wishes to Glen A. Larson as he turns 72 years old today. Mr. Larson not only is the creator of Knight Rider but many other countless shows such "The Fall Guy", "Battlestar: Galactica" and "Buck Rogers In the 25th Century", "Nightman" and more.
Mr. Larson is currently working to bring a motion picture version of Knight Rider to the big screen which is believed to be in the final portion of the screenwriting stage. He is scheduled to appear at the Knight Festival in Las Vegas this March.
Check out our earlier interview from this year at the Knight Rider Event at Saugus Raceway.