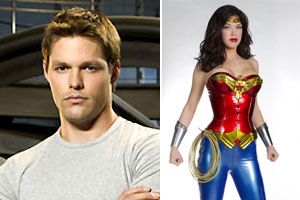 Website Deadline Hollywood posted an article rounding up new cast members it has discovered in staring in pilots. One of these pilots features Justin Bruening as "Steve Trevor" in the new Wonder Woman pilot:
Former Knight Rider star Justin Bruening has joined another reboot for NBC, the network's pilot Wonder Woman. The David E. Kelley-penned project stars Adrienne Palicki as Wonder Woman/Diana Prince, a successful corporate executive working to balance the elements of her complicated life. Innovative-repped Bruening will play Steve Trevor, a leading man Diana can't look past, an army vet who now works in the Justice department.
We'll let you know if we hear any more to validate this! UPDATE Confirmed with Justin! Congratulations!