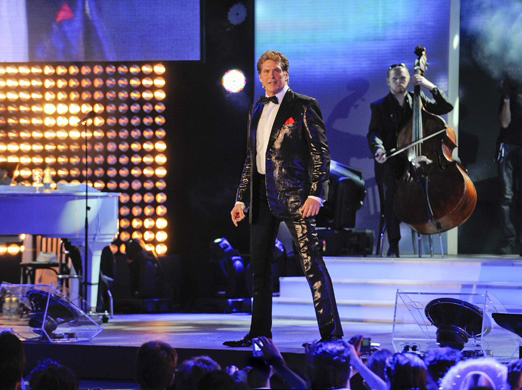 David in Austria in July, thanks to davidhasselhoff.com
David Hasselhoff is performing Riverside Hotel and Casino in Laughlin, Nevada this week and only two shows remain! (Tickets still available!) He'll be live tonight Saturday and Sunday at 8pm, so if you are in the area stop by for a rare opportunity to see him live!
Catch "David Hasselhoff on Dancing with the Stars this Season on ABC!" David Hasselhoff is listed in the Guinness Book of World Records as "The Most Watched TV Star in the World" thanks to starring roles in both "Knight Rider" and "Baywatch." His remarkable musical career took off in the late 1980's when he recorded the album, "Looking For Freedom", at the end of the Cold War. The song became an anthem for the German people. He has since garnered over 40 gold and platinum records worldwide. See Hasselhoff perform such hits as his latest, "Jump in My Car" live!
DavidNet is out there now, so be sure to check her site in the upcoming days for a report.
Plus, while you are there, be sure to check out KITT in the Lobby! (provided by Paul Casey of Knight Rider Festival)