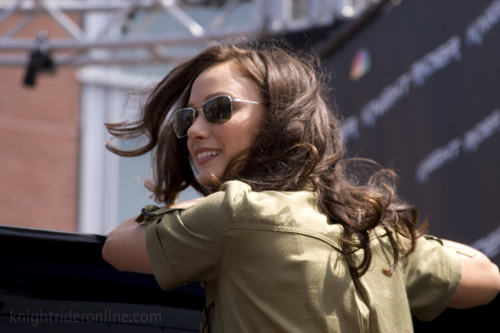 The beautiful Deanna Russo recently announced on twitter that she will be taking part in the Avon Walk for Breast Cancer. This two day event, where participants walk a total of nearly forty miles, raises awareness for Breast Caner in the hopes of finding a cure. In hopes to help raise donations for her walk, she has offered an autographed Knight Rider poster, signed by Justin Bruening and herself.
http://twitpic.com/c1kma - Highest bidder gets this KR poster personally signed by me & Justin. Proceeds go to Avon Breast Cancer Walk
Tweet your bids to @deannarusso to get a unique piece of Knight Rider material and help a great cause!
Good luck on your walk Deanna!