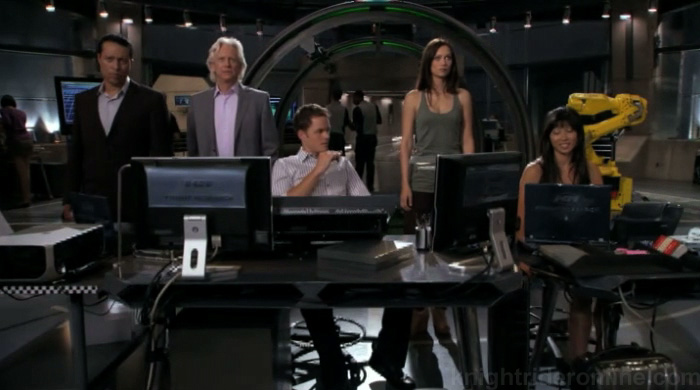 With the premier of Knight Rider airing last night, today begins the bigger question of the future. As you know, Knight Rider has only been given a 13 episode approval - and the ratings will help to determine if the show gets a full season of episodes.
Here is what the overnights are saying thanks to TV by the Numbers:
The series premiere of Knight Rider only pulled a 4.9/8 at 8pm. It will be interesting to see how it did among 18-49 year olds. America's Got Talent scored a 6.8/10 at 9pm, and at 10pm the season premiere of Lipstick Jungle sunk to a 4.7/7. Ouch.
It's still too early to know what the final numbers will be or what this means. It is clear the 18-49 demo numbers will be the most important, as they were record setting in February. A show like 90210, with only 3.3 million viewers, was just picked up for a full season, but that airs on a much smaller network.
Also, these numbers do not take into account the online traffic, which we haven't heard anything about. I question too how they'll be able to judge that given that there was so many outlets providing the episode.
*UPDATE* Further analyzing of the Nielson numbers reveals that Knight Rider won the #1 in Males 18-34, #1 in Males 25-54, also #1 in Kids 2-11.
So tell us what you think in our forums or vote on the poll in our episode guide.
Also check out the tease for next weeks episode Journey to the End of Knight!