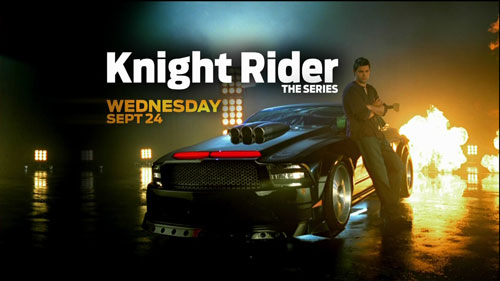 With less than two weeks to go to the official airing, we've learned about an additional way to see the episode early in the US. Following up the news that we reported last week about the premier of Knight Rider being available on Hulu a week early, comes word that iTunes will also be joining in on the fun.
Rebuilding the bridge that allows NBC content to be sold via iTunes once again, NBC and Apple announced a partnership to allow the free download of the premier episodes of their shows.
NBC Universal will offer one free download from each of its top series--in standard or HD--during the next two weeks. The premiere episodes of upcoming NBC shows, such as "Knight Rider ," "My Own Worst Enemy" and "Kath & Kim" will also be made available on iTunes a week before their broadcast premieres later in September and October, with subsequent episodes available the day after broadcast.
This is ads a whole other level of coolness to the Hulu stream, because with iTunes, you can keep the episode forever.