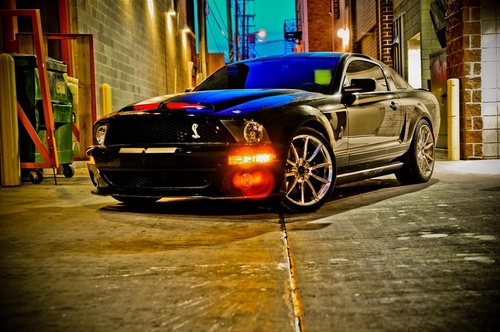 As we mentioned a few weeks back, Jalopnik got to spend some 1-on-1 time with a GT500KR inspired KITT. Today they've put up their review and one of the most drool worthy Knight 3000 galleries we have yet to see.
But the cosmetics are still what makes this one-off car something special. Ford's turned this $80,000 Shelby into KITT thanks to a sweet-looking black-on-black paint job, the addition of 20" Shelby "Super Snake" wheels, 90% tinted windows all-around and of course, the Auto Indulgence 15" LED "Knight Rider" security scanner lightbar. Sure, it's all stuff you can buy off the rack -- but when combined together, it makes this "King of the Road" look bad-ass.
So when can we take this bad boy for a spin, please dad?
KITT: First Drive on Jalopnik