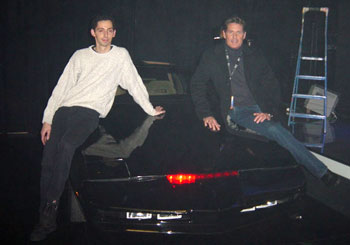 João da Encarnação, who's car was featured in the RTL show "20 Jahre RTL" that we mentioned below, has put some great photos as well as description of the experience on his website.
David even didn't knew that RTL had arranged a replica for the show, so when he saw the car, he was totally surprised. He walked straight to it, and said "this is my buddy"!
Thanks to lofer for the link!