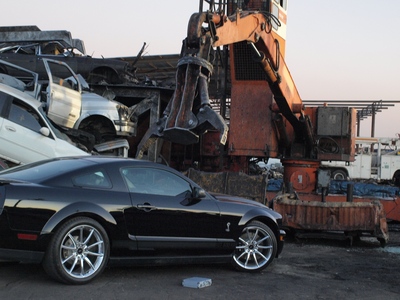 Due to President Obama's speech, NBC has decided to air Biggest Loser in Knight Rider's spot this week. This means that the season ender I Love The Knight Life will air next Wednesday, March 4th at it's regularly scheduled time.
We've found these two images over the weeks on the Knight Writers blogs and have yet to see them in an episode which leads us to believe they are previews for this one.
It's interesting to note that this episode was originally intended to air 13th, but in the wake of the reduced season it was pushed to episode 17, the finale in the season. Originally when this incarnation of Knight Rider was only approved for 13 episodes, Gary Scott Thompson envisioned 13 as being able to serve the purpose of being an ending episode which it seems it has become.