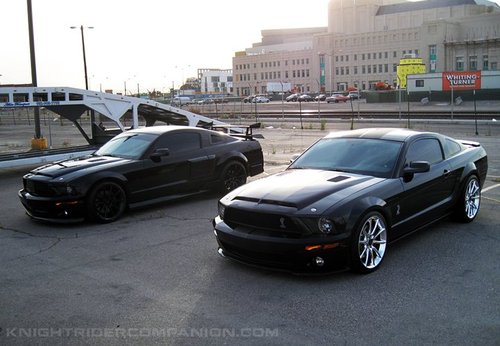 Things are kicking off at Knight Rider Festival 3 and there is still time to head over. Author Nick Nuggent sent over these pictures of the KITTs from the 2008 Knight Rider TV Movie. They'll be making a rare appearance thanks to Tom the owner of them.
Stars Paul Campbell, Rebecca Holden and Catherine Hickland will be appearing as well as many other names from Knight Rider. Paul Campbell himself posted this video:
Be sure to view the schedule before heading over for more information on timing of events.
Also, check out this thread for more pictures
We'll be posting what updates we can at live.knightrideronline.com and via twitter