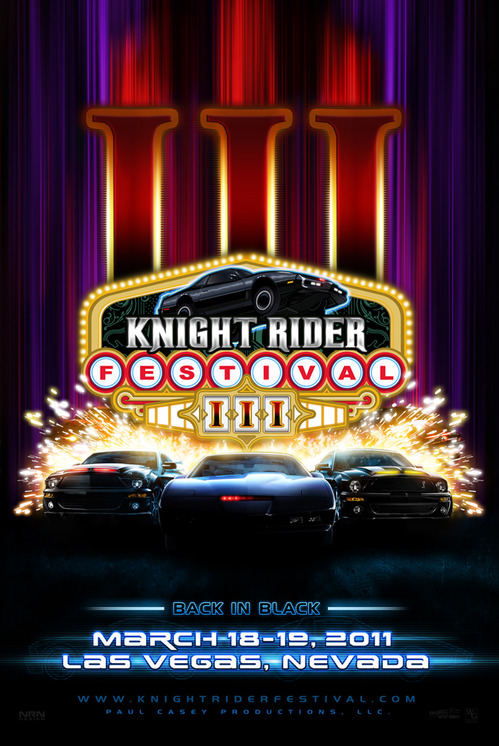 Check out the updated Knight Rider Festival III website that we updated this weekend! It is now up to date with the latest information for the third annual event that will take place March 18-19, 2011 in Las Vegas, Nevada!
As before, this event is centered around the core belief of Knight Rider, where one man can make a difference. We hope to make that difference by raising money for the Children's Miracle Network!
In what is the largest gathering of KITT replicas (both old and new), it has also been a great place to meet the Cast and Crew of Knight Rider. Past guests have included Glen A. Larson, David Hasselhoff, Catherine Hickland, Rebecca Holden, Stu Phillips, Don Peake, Justin Bruening, Deanna Russo and many more. This years event will be one for the record books, so be sure not to miss it! More to come in the coming weeks!
Visit knightriderfestival.com!
You can also look at the previous years websites 2009 and 2010 as well as our coverage over the years.