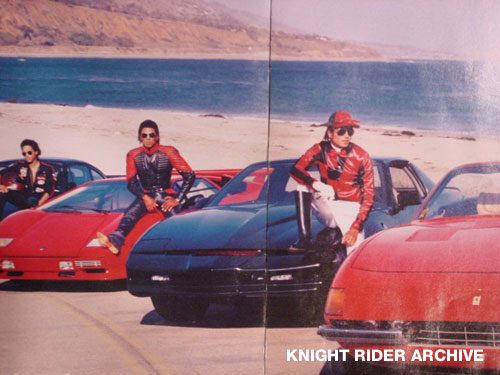 Nearly two weeks ago, the world lost Michael Jackson suddenly. We wondered if the two ever crossed paths, where both Knight Rider and Michael Jackson were hugely present in the pop culture of the '80s.
Some fans, including us, remembered an image with Michael Jackson on the hood of KITT but were unable to track it down. In it, we see Michael, and his brothers of Jackson 5 fame, on top of their respective cars, with Michael sitting on KITT!
Thanks to Paul of Knight Rider Archive (who always does amazing historical finds for Knight Rider), he was able to track down these two images, and is working to track down the rest of the story behind them. It's common for photographers to take dozens of rolls of film to get that one perfect shot, so hopefully the photographer still has the negatives from that session.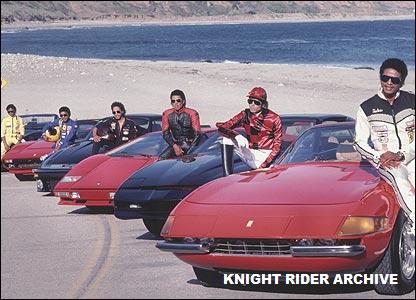 If you have any information to help track down either the Photographer or how Michael Jackson came into possession of this KITT, please let us know in the comments below!
As he is finally laid to rest today, we wish his family and him peace.