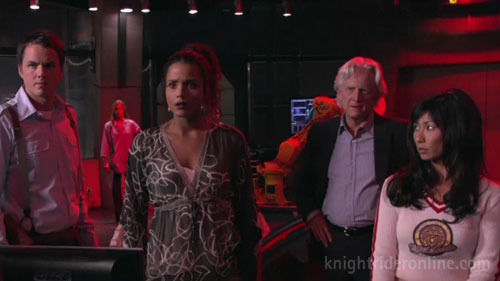 Tonight at 8pm/7pm Central is a new episode of Knight Rider! The episode is called "Knight of the Living Dead"
TRICK OR TREAT - HALLOWEEN TURNS DEADLY WHEN A TECH IS MURDERED INSIDE KNIGHT INDUSTRIES HEADQUARTERS -- An infiltrator murders a tech inside Knight Industries headquarters and the team must find them before they kill again. Meanwhile, Mike (Justin Bruening) and Sarah (Deanna Russo) are stuck on a flight during a storm and must try to stop KITT (voiced by Val Kilmer) before he self-destructs.
You can find more information including the trailer for tonight's episode on it's episode guide page.
During and after the episode airs, we encourage you to visit our forum new Knight Rider area and discuss tonight's episode in the live discussion thread.