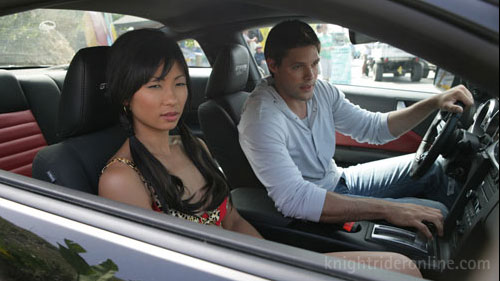 Tonight at 8pm/7pm Central is a new episode of Knight Rider! The episode is called "Knight of the Iguana"
MIKE'S NEW MISSION SENDS HIM AND KITT SOUTH OF THE BORDER WITH AN UNLIKELY NEW PARTNER - Mike and Zoe go undercover in Baja as a honeymooning surfer couple in order to stop terrorist weapons from getting into the states. Sarah and Billy are brought into the mix and they quickly find the mission taking an unusual turn.
You can find more information including the trailer for tonights episode as well as photo galleries for this episode on it's episode guide page.
During and after the episode airs, we encourage you to visit our forum new Knight Rider area and discuss tonight's episode in the live discussion thread.