As you've probably aware (with the prototype images floating around for several months) Minimates has been working on a Knight Rider themed product, with Michael and KITT and Garthe and KARR.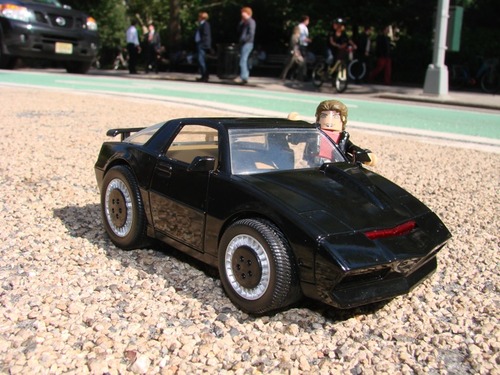 We've recently spoke with them and put together a little gallery of the final production models if you want to check it out. They're very conscious of our critical eye, and hope you'll appreciate the products - forgoing the liberties they've taken in order to reduce them to 2 inch figure and 4 inch car scales. Hopefully if all goes well, there will be more to come!
http://knightrideronline.com/news/2011/ ... anuary.php
We will have them to review in a bit, and hopefully some to give away as well.