Great find once again! Here's a couple from "Knight Sting":
It's already been established earlier in this thread that the embassy from this episode is located at 3431 Waverly Drive in Los Angeles and was used as Helios in "Chariot of Gold" and Taneka's compound in "Knight of the Rising Sun". One additional scene from "Sting" was filmed here too - where Michael gets in Carascas' limo while Vascone removes a blocked tree.
The bottom right red arrow is where the limo is, the other arrow shows the roof of the same building you see in the background of the screenshot: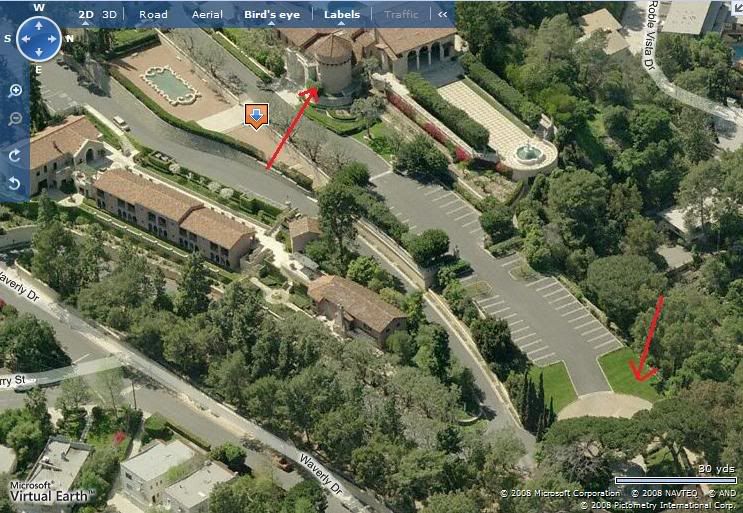 I also found another filming location from "Sting" - "Alicia Craven-Hall's" home - 2423 Nottingham Ave in Los Angeles. This one was easy to find - note the Griffith Observatory in the background of the screenshot!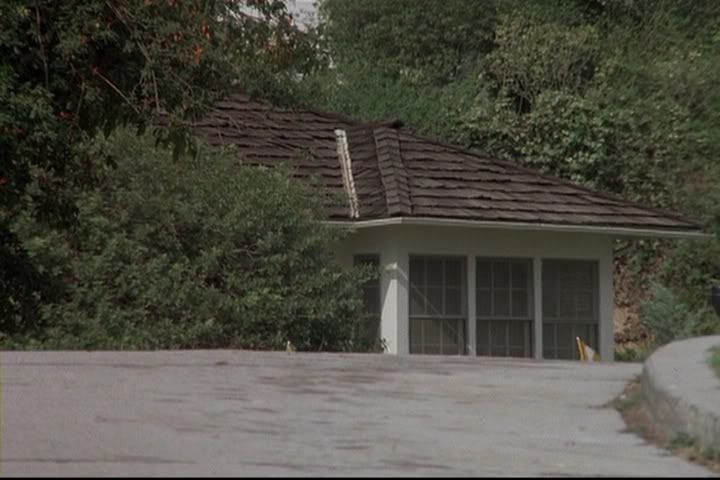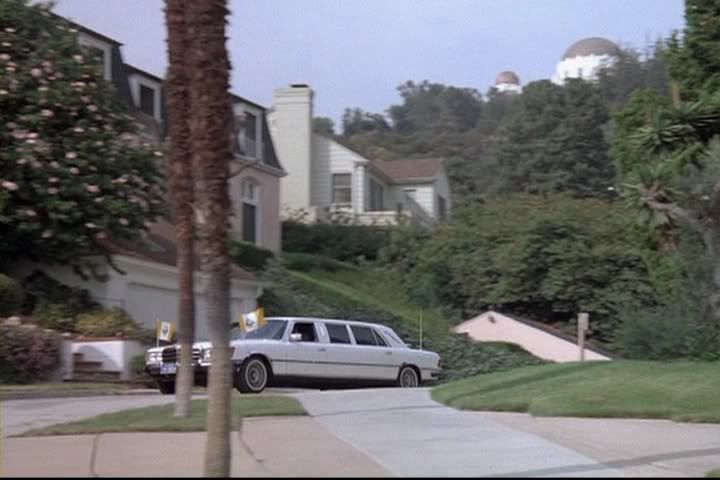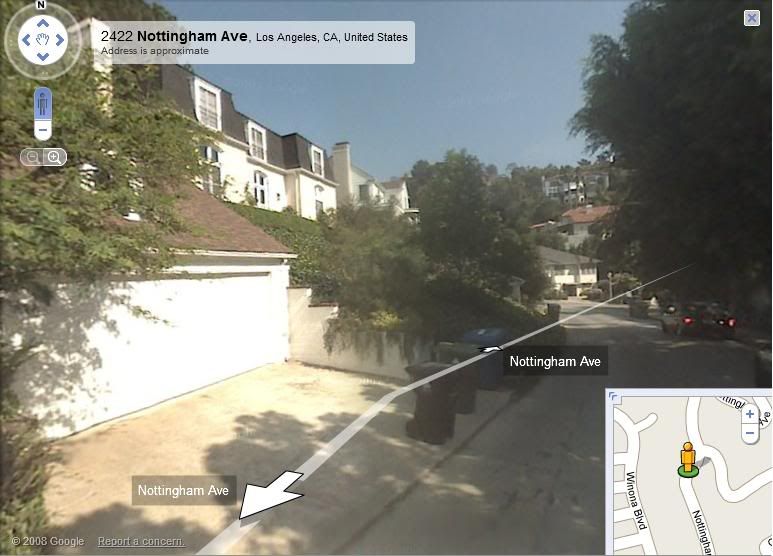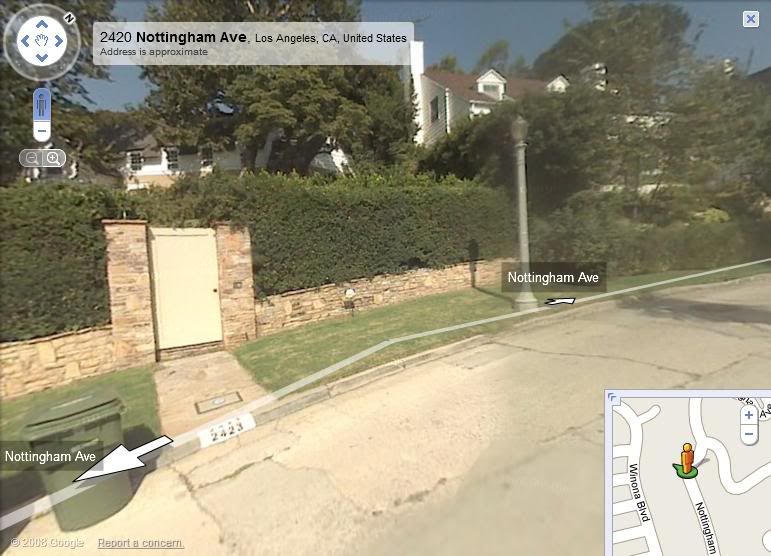 And I believe this is the garage where the Lynx Imperial was housed: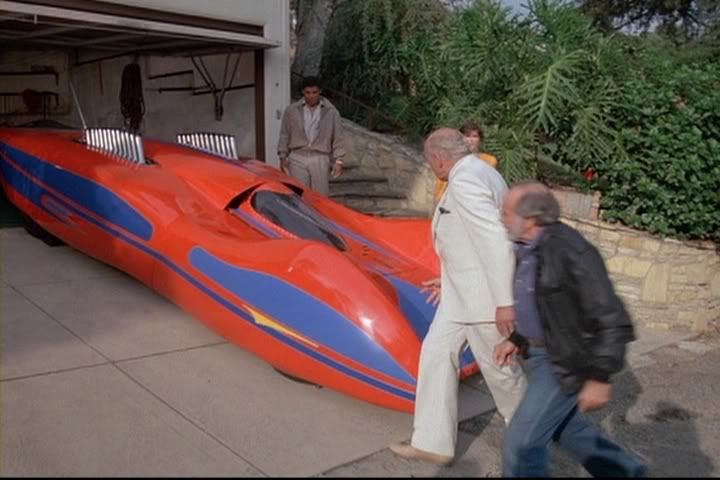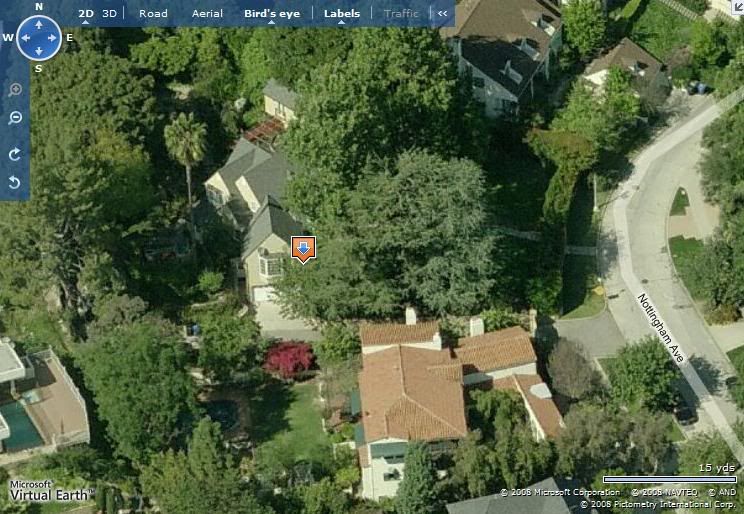 Another one crossed off the list!
Joe