A month ago I found a big (20 cm long) Trans Am toy (Lewis Galoob Toys 1988) from a flea market. It took me some time to figure out how it worked, but after searching the patent number at the bottom of the car with Google, I found that it needed some conducting liquid to work.
There's a hatch at the rear end of the car and you can put a 9V battery there. On top of the rear is a hole and a button. I put salty water in the hole and wow! the car started to move.
I've never seen these kind of toys before, have you? It's in a good shape (it's missing the spoiler) after I removed all ugly stickers from it.
Here's some pictures. Sorry about the small size, but I took them with my webcam because I don't currently have a digital camera.
Sideview: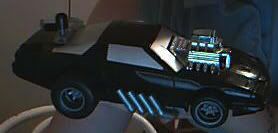 Top view: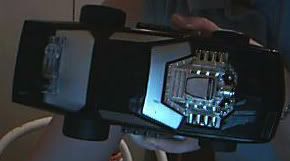 Front: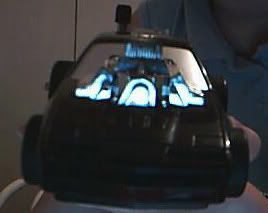 Back: