If you have been waiting for the perfect conversion donor, here it is!
It's complete and restoration has been started. The interior is almost completely out of the car with the exception of the gauge cluster, shifter, steering wheel and seat. Drop in your PMDs and carpet, and CRUISE.
The Good:
Car is complete, no missing parts
Engine is solid and strong...can be driven anywhere
Body panels are rust-free with one small exception (see The Bad)
T-tops DO NOT leak
Headlights still work, up and down
Nothing broken...interior panels all intact except a crack in driver's kick panel
All original, numbers-matching
Edelbrock 1405 (600 cfm) carb
Performer 2101 Intake
Vacuum advance--car no longer computer-controlled
Floor pans and trunk pan solid
All lights intact and working, tail lights not even cracked
New locks
Original exhaust still good
Body is straight
Undercarriage has surface rust only...no rot
New battery
New cap, wires, plugs
New heater core, fuel pump
New hatch and hood struts
New hatch seals
Doors have been replaced, but window needs aligning
(From here down not yet done...should be done this week)
Sway bar end links replaced (all MOOG parts)
Steering drag link replaced (Rock Auto)
New Fuel Line
Oil change
The Bad:
Battery tray rotted out
Rust in fender well, however has not made it to floor panels. Can still be cut out by any decent body shop
Rust JUST starting in rear driver's quarter
Tranny fluid low, probably just a leaky gasket
Needs neutral safety switch
Needs paint...but all decals (Phoenix Graphix) will come with the car. The car is a project but has definite potential with a little body work. You'll get ALL my spare parts with the car...everything. I still have the ECM, original intake and spare thermostat. Spare interior panels, EB Chrome Air Cleaner and Valve covers, TWO complete sets of tan seats..one needs recovering, other set is D/D quality. I have a headliner from Hawks and sail panels. Sail panels have never been installed. Dash is removed and I was working on repairing it with Urethane Adhesive and vinyl paint. New bumpers (both ends) will come with the car. You will need them if you repaint it. Car also comes with two new belts.
Comes with 15" Gold Turbo Fin wheels and BRAND NEW (less than 500 miles) 215/65/15 tires. PHS Docs, reproduction build sheet, shop manual, and owner's manual included also.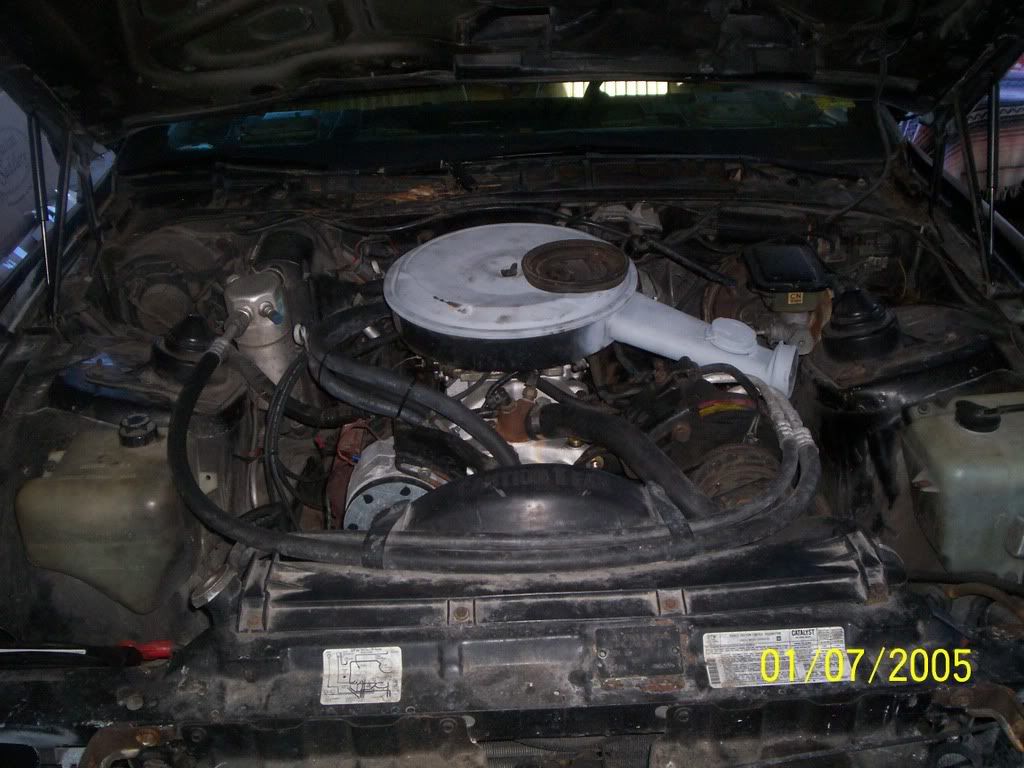 Asking $1700--much more than that invested in car!! Car can be driven, but you'll need a truck for all the extra parts!