Sue wrote:Well I agree that it doesn't look like Stanford's Hoover tower. As that has a rounded roof. It's hard to imagine what else it could be. It's certainly an old building, and by the red tile roof I would guess California.
I think Cal State was used as Stanford in KR 08.
Did that shot start as a wider shot and then push in? Maybe there were other clues.
Sue, you are right. The scene began with a wider shot and the bay in the background.
There is also a church on the left of the following scene.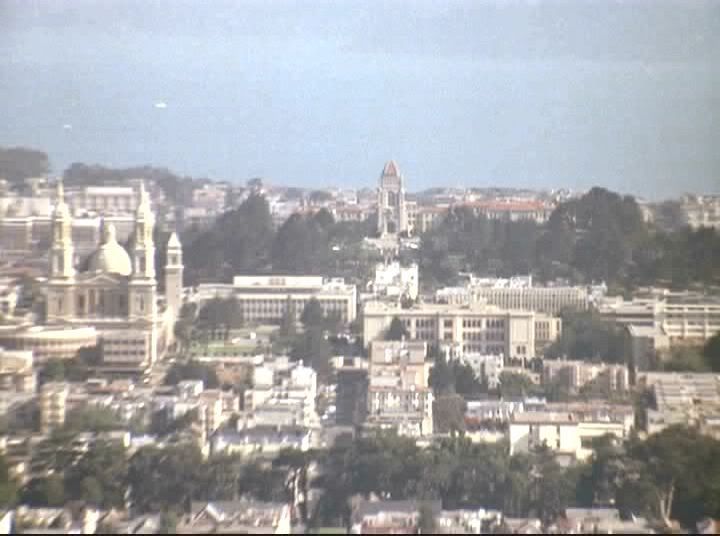 Google "San Francisco church" with images leads to:
St Ignatius Church
650 Parker Ave
San Francisco, CA 94118-4267
This in turn reveals the name of the university:
University of San Francisco
2130 Fulton Street
San Francisco, CA 94117
I also found out the university scene in KR was shot on Twin Peaks!
http://en.wikipedia.org/wiki/File:USFTwinPeaks.jpg
Just realize I have a photo matching another scene in the beginning of the episode.
It's a shot from the top entrance of the famous 'Lombard Street'. In addition,
I also went to the Coit tower in this scene. It was a wonderful SF+KR tour!