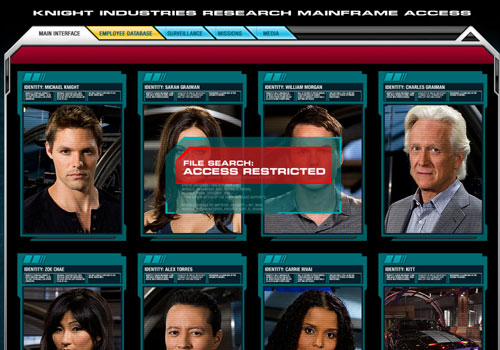 We've been snooping around this Knight Industries Research page for a few weeks now, and up until today it was this video that quickly flashed on your screen with images of Michael in Iraq.
Today it's been given a bit of an overhaul. We now have access to the dossiers of all of the Knight Industries characters we have been following over these last 5 episodes. Click around and let us know if you find anything - there must be something hiding in here.
Don't forget! devon and bonnie will help you!