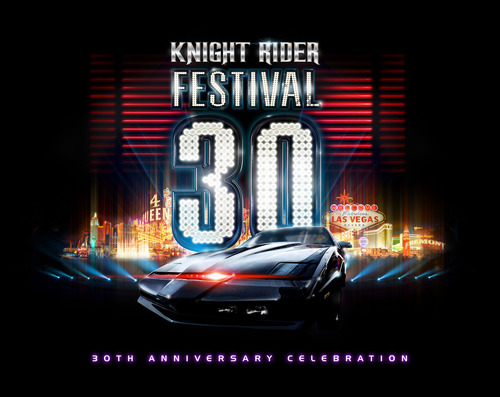 The Knight Rider Festival is just over a month away celebrating the 30th Anniversary of Knight Rider! It is taking place on May 18th and 19th in Fremont Street, Las Vegas. Now in it's fourth year, the Festival's primary mission is to be a free event for the fans to benefit the Children's Miracle Network and make a difference in a child's life.
This year, producer Paul Casey has combined Knight Rider Festival with Las Vegas Car Stars, to create a colossal event with an amazing assortment of both stars and cars. Be sure to check out the special guests for the latest agreed stars - new surprises being added every day!
If you are a replica car owner or even a classic car owner, you still have time to register, so be sure to sign up and not miss out on all the fun stuff in store.
Discounted rooms are still available, however staying on property this year does not get you into the VIP party, that is a separate fee - which is more flexible allowing everyone to experience the festival the way they want to.
We'll be there live covering it again, and can't wait to meet some new faces and see some old friends!