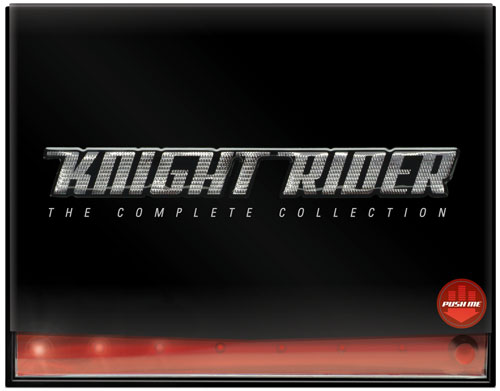 Available today for the first time in the US, the Knight Rider: The Complete Series
collection contains all four seasons in one amazing packaging. You press this button, and the music of Knight Rider plays as well as the LEDs flash back and forth like KITTs scanner.
We mentioned this set two months ago when it was first announced, and much of what we know then is still true today. It has all the features of the individual sets, but on 24 single sided dics - which should help those of you who hate the double sided discs of the individual sets because of their high ability to get scratched.
It's available for $99.99 from Amazon
You can find a few reviews here:
SitcomsOnline
DVDTown