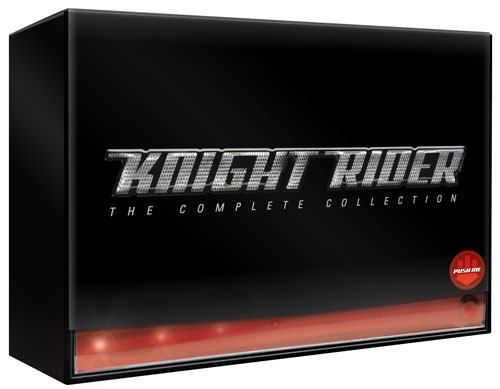 Back in 2004, we covered that Universal Studios Home Entertainment began releasing the series on DVD in the US. Now, they are repacking these DVDs in this amazing package:
Gear up for action with superstar David Hasselhoff and his super car K.I.T.T. as they throttle crime in every high-octane episode from the original complete series of Knight Rider. Available in sleek, black collectible packaging featuring K.I.T.T.'s trademark swirling red light and a sound chip with the show's iconic theme song, the four disc gift set arrives on DVD October 21, 2008.
Also to note is that these discs seem to have all of the features of the stand alone sets, except they are single sided discs - which differs from the current US release which a double layered. Double layered discs are prone to scratching a bit easier, so this is a welcome change.
The set will be available on October 21st of this year and will carry SRP of $119.98. It's already onsale for $104.99 at amazon. Pre-Order it from Amazon Today!
Here is an alternate angle of the product: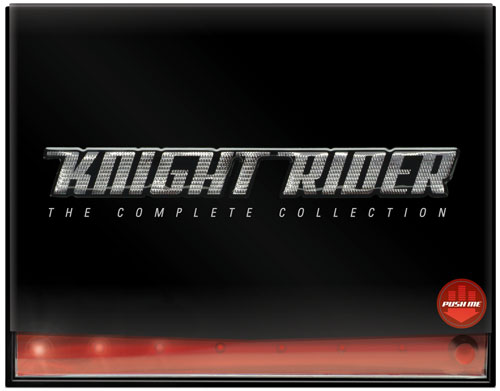 [Thanks to TVShowsonDVD for the alert]