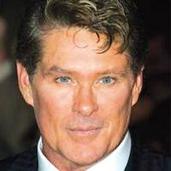 In news posted to his website David announced that he will be performing on stage at the Cache Creek Casino in Brooks, CA.
DavidNET found that he will be performing on February 14th in the Casino's Club 88 at 8 p.m. Tickets are $65, $55, and $45
From the Cache Creek Casion website:

David Hasselhoff, best known for his lead acting roles as Michael Knight in the popular 80s TV series "Knight Rider," L.A. County Lifeguard Mitch Buchannon in the series "Baywatch," and a judge on the hit show "America's Got Talent" crossed over to a music career in the 80s and 90s. He is rekindling his singer career and entertaining fans worldwide with a new tour including a stop at Cache Creek's Club 88.
Tickets can be purchased here
[ Thanks to DavidNET and davidhasselhoffonline ]