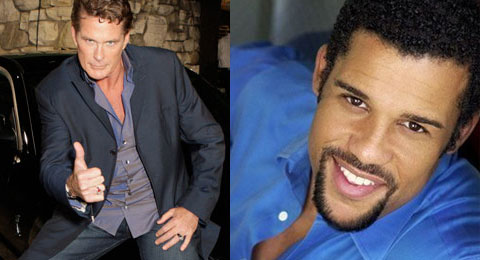 David Hasselhoff who played Michael Knight and Peter Parros who played RC3 have recently chimed in seperately about the new Knight Rider pilot and their involvement.
First we had David Hasselhoff who posted on his website in advance of the original premier on February 17th. David reprises his role for the movie.
Hey guys, I'm really excited about the return of Knight Rider to television,

Sunday, February 17th at 9 pm (8 c) on NBC.

It was a blast from the past and I did it for you, my fans. Want to see more Knight Rider and more of The Hoff? Let NBC know you Hoffta have it by clicking here!!

Ride on!
David.
Peter Parros who played RC3, let his opinion be known via Knight Rider UK today:
Yes, I saw the new show. I thought the story was weak.
You can read his complete take on the movie at Knight Rider UK.