With exactly a month to go until Knightcon 2011, it would appear that we somehow missed a very important piece of news coming out of the UK on August 18th.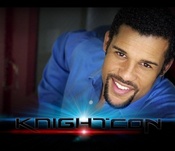 Amongst the returning guests will be the delightful Michael Scheffe, and the beautiful and talented Rebecca Holden.
However, the big news is the first ever Knight Rider event appearance of Peter Parros, known to one and all as RC3!
In addition, the Knightcon Team have also announced a fourth special guest; Dirk Benedict of Battlestar Galactica and A-Team fame.