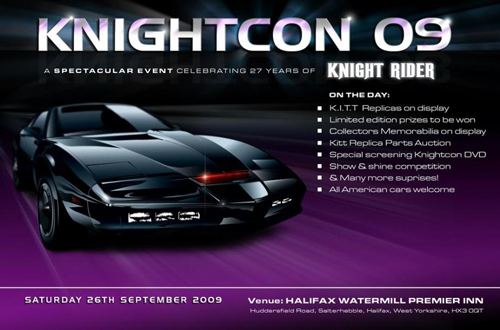 As many of you will have seen on the forum, Steve Fawcett, the man behind the KnightCon UK experience, has today announced that the 2009 DVD should be available in time for Christmas.
On behalf of everyone here at Knight Rider Online, I'd just like to take a moment to thank Steve and Rob O. for the work that they've done over the last few years, as the UK now has an event that truly personifies the show's legacy.
To see Steve's announcement, hit the jump.