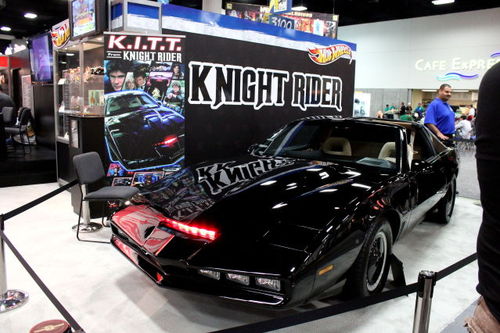 Officially kicking off today (though they had their preview night last night) this years San Diego Comic Con will have some fun things to check out for fans of Knight Rider, with both Hot Wheels and Diamond Select Toys showcasing Knight Rider goodies.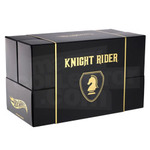 At the Hot Wheels booth (#3029), where they are promoting their upcoming KITT releases in 1:34 and 1:64 scales, they have a beautiful KITT on the floor (Alex Wong's beautiful replica)! As an SDCC exclusive you can for $40 purchase a 1:64 KITT in a state of permanent turbo boost, with audio files from William Daniels and scanner display. (there is even rumor of Hoff himself making an appearance this weekend!)
*UPDATE* Confirmed by MattyCollector : "David Hasselhof AKA "Michael Knight" will be on hand Friday in celebration of the popular 80's TV show KNIGHT RIDER and the Hot Wheels K.I.T.T. Knight Industries Two Thousand car Friday from 2:30 to 4:30pm at the Mattel Booth #3029.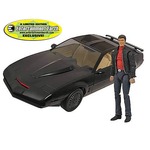 Over at the Diamond Select booth (#2607), who have spent this year releasing both Knight Rider figures/vehicles for their Minimates line as well as KNIGHT license plates, will have prototypes of their upcoming future releases for Knight Rider. They too will have a KITT on display outside the convention center, so be sure to be on the lookout!


Be sure to let us know what cool things you find on the floor, we promise to do the same!
[ thanks to n knight for the picture! ]