One of the seats on my model would not latch in place, so I decided to strip the model to investigate. As you can see the catch was not even hooking over.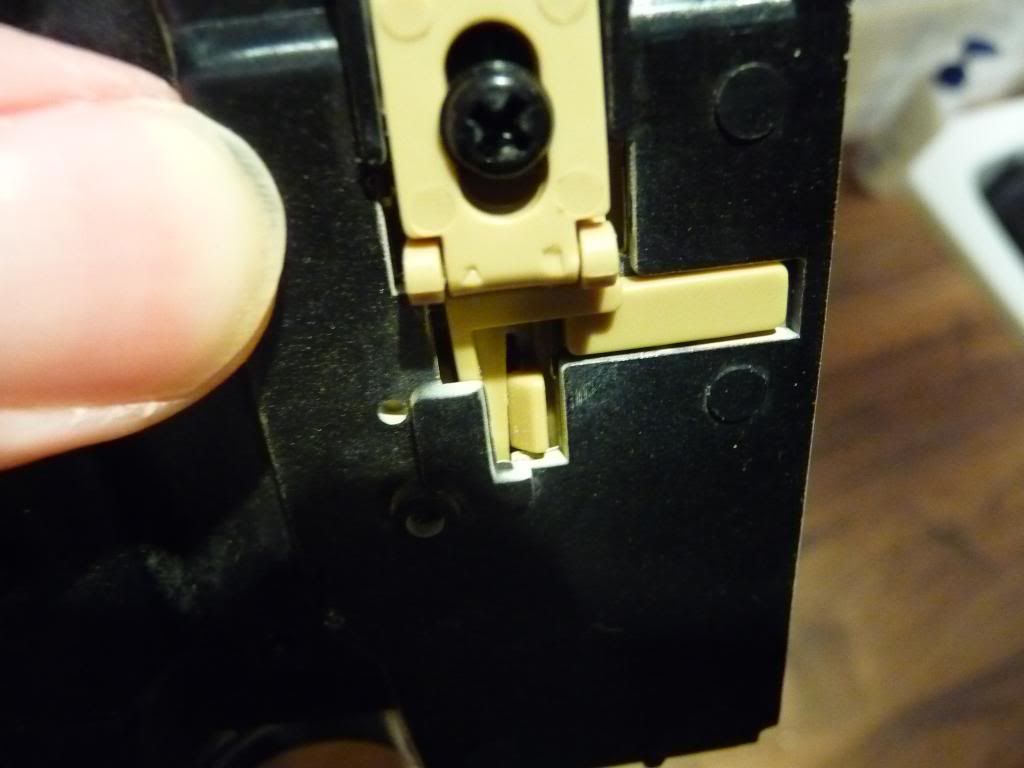 To rectify this I trimmed off the inside ledge of the slider/release handle so that it would sit at the right height for the hook on the underside of the seat to catch.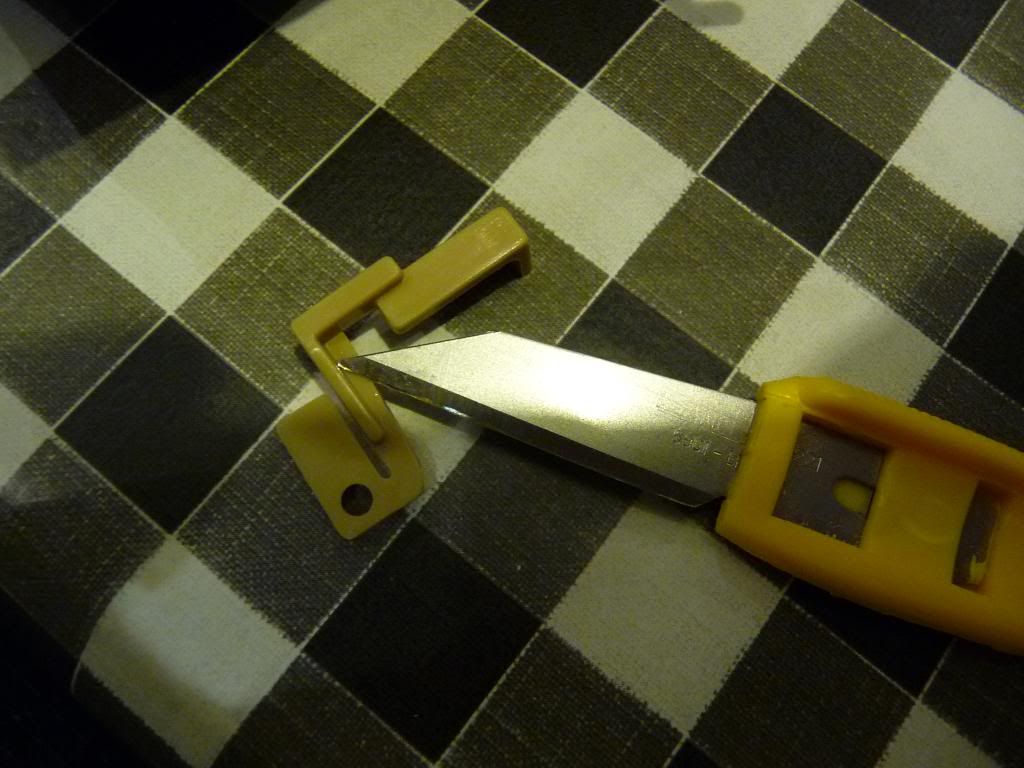 This helped but the catch on the seat would only just hold against the edge of the catch under the seat, it looked like the slider could not move outward enough for the catch on the bottom of the seat to hold properly, so I trimmed the hole in the floor so that it could move out further.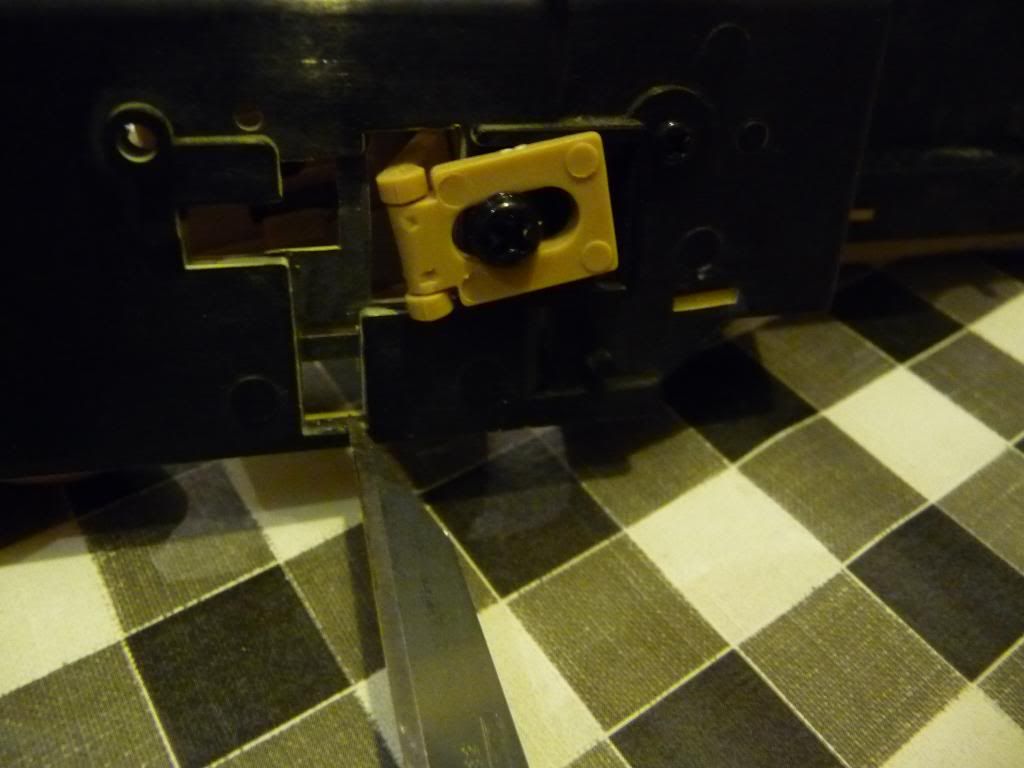 This worked.