Here is my comparison of the prototype diamond select kitt verses production line.
Sounds/voice from car is not as loud and sounds tinny. I opened both cars to see the internal differences and there is a few, the sound issue is caused by a lower quality speaker from what the prototype has, production has an all plastic thinner speaker.
The production model has slight differences as follows.
Production has pods painted, Gullwing logo, pnap buttons upper console and lower console painted.
Bottom retooled does not have play, off and try. Prototype has all three.
Tail plexi now tinted front plexi now tinted.
speaker connection now changed to wires soldered directly to board. Prototype has a 2 pin connector
Production has a smaller speaker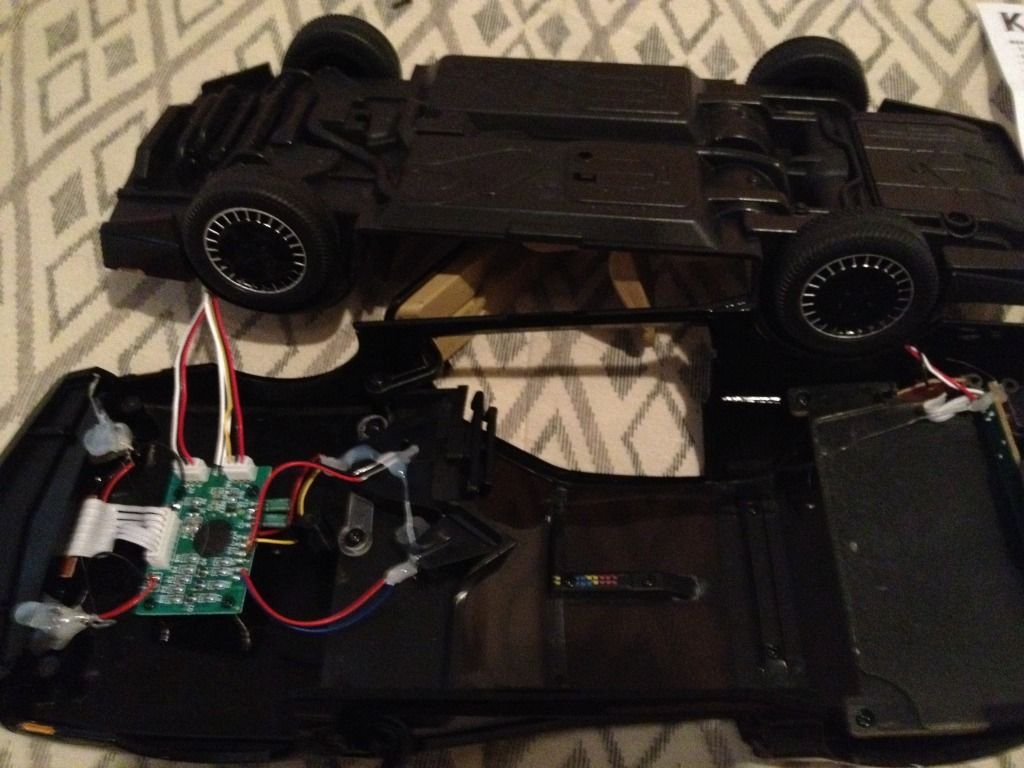 inside of production model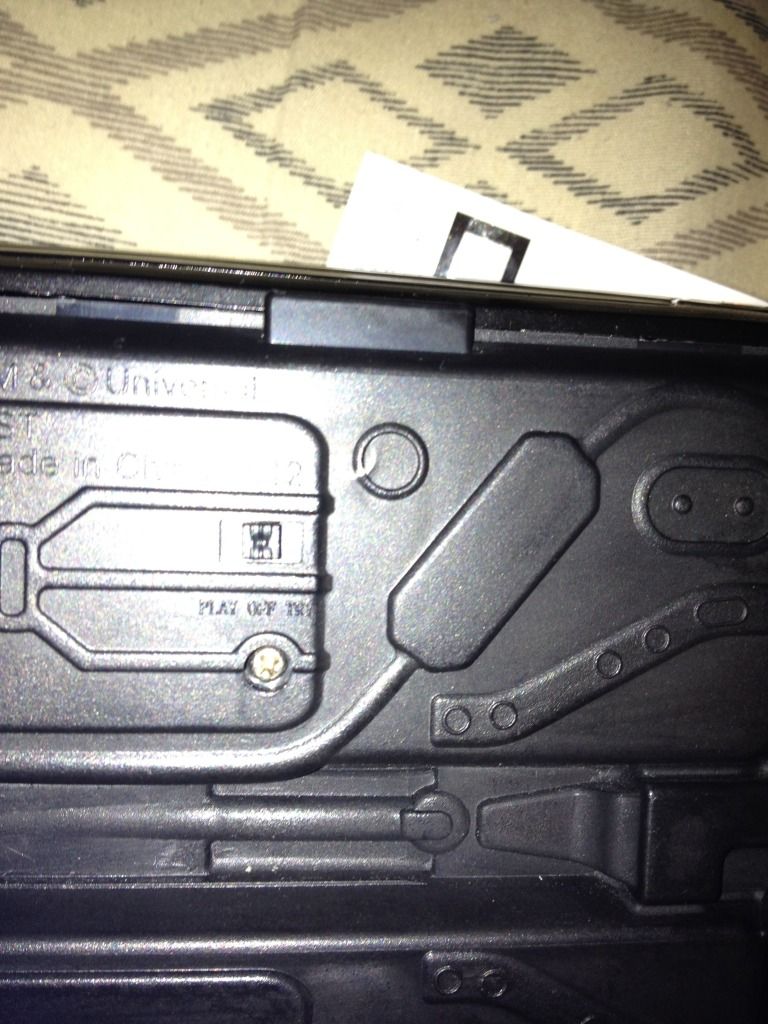 bottom of prototype showing play try and off switch positions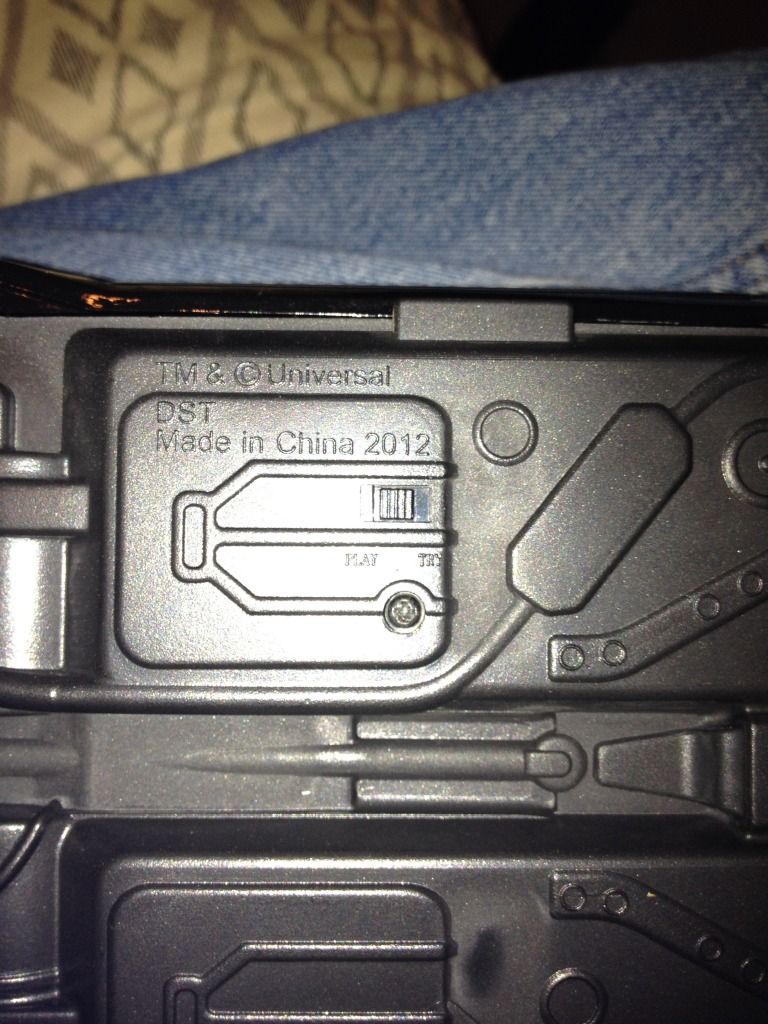 bottom of production model showing only play and try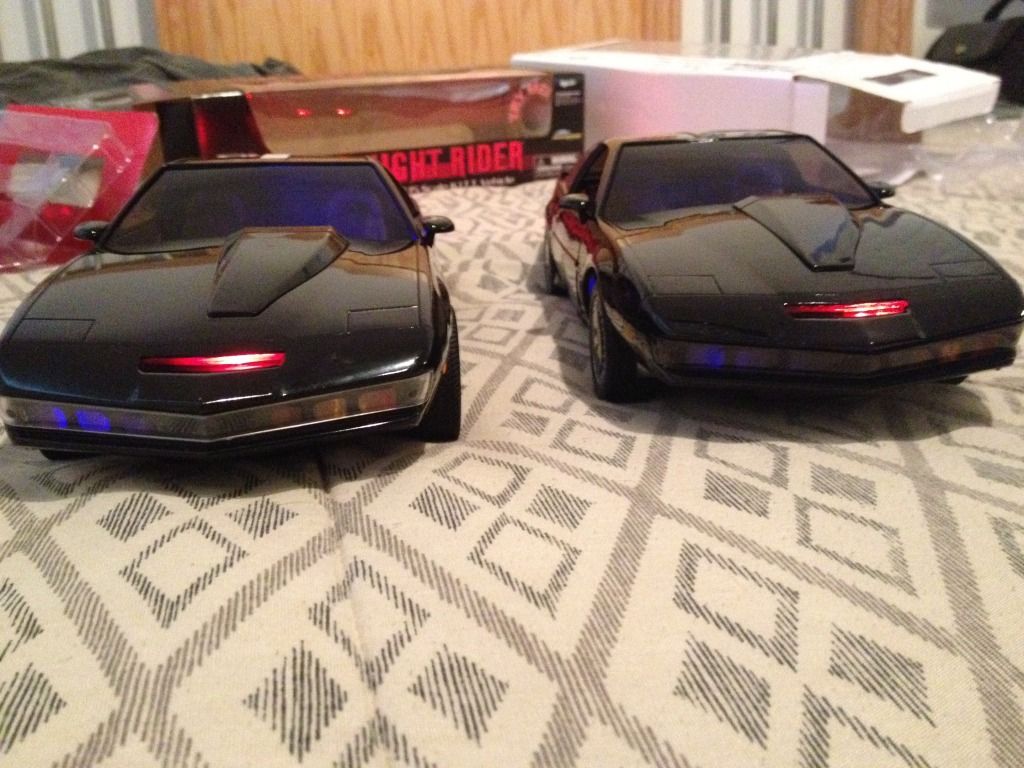 prototype on the left production on the right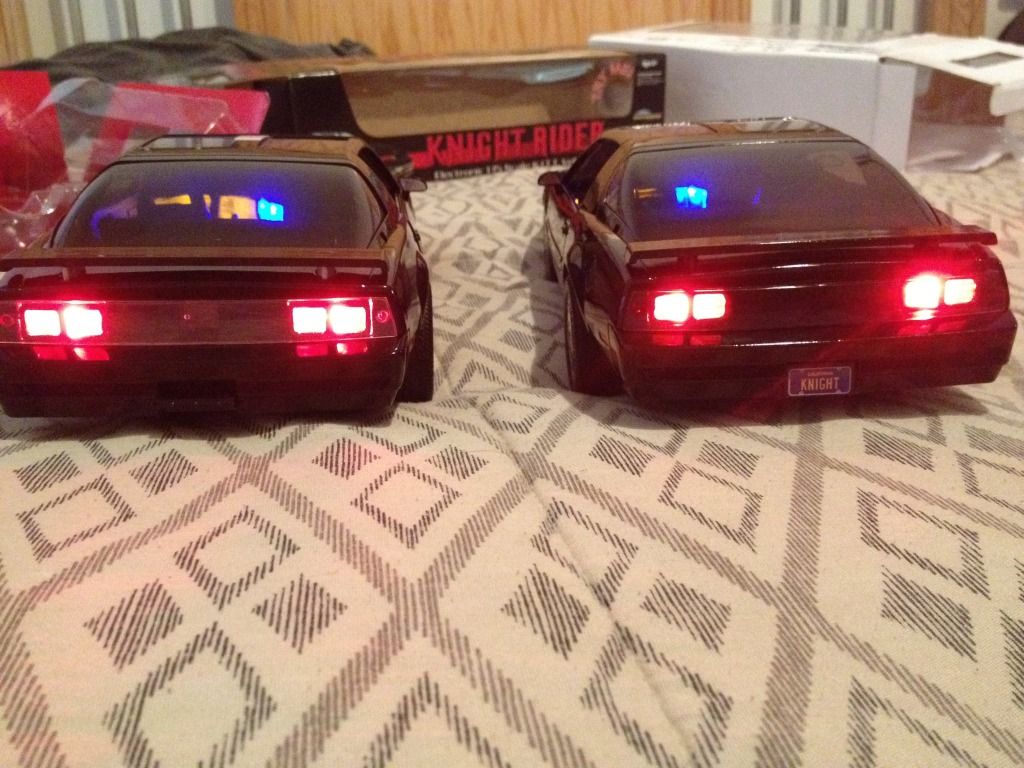 prototype on the left production on the right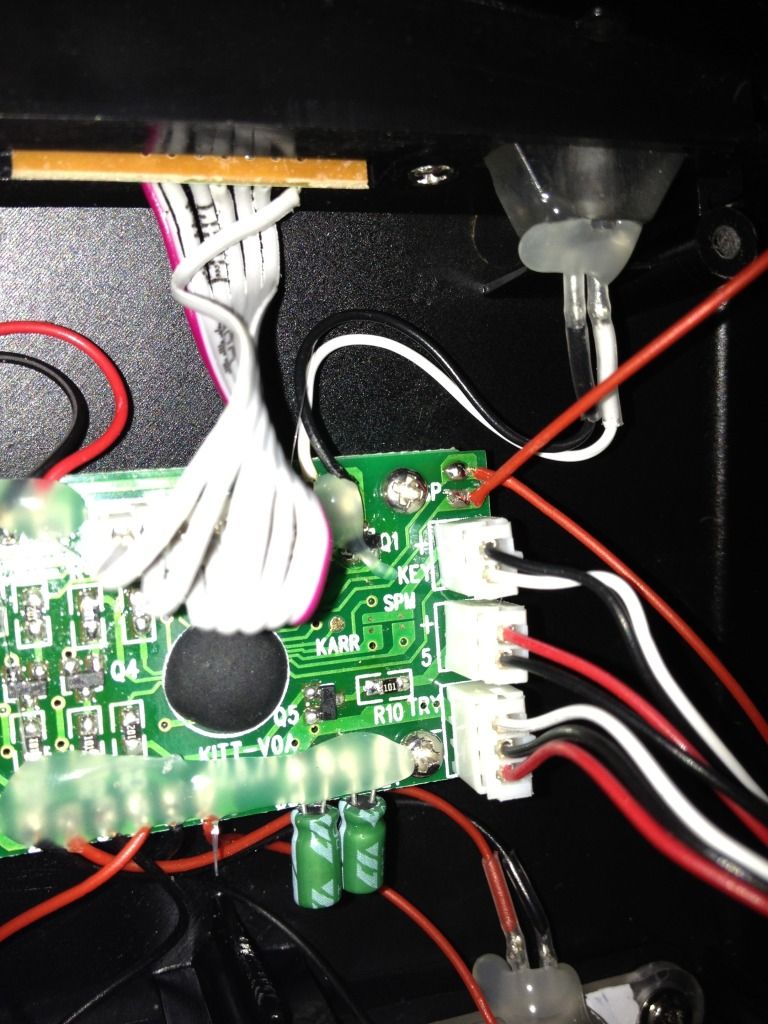 inside of prototype showing circuit board, there is a section on the bottom of this board for spm and volume