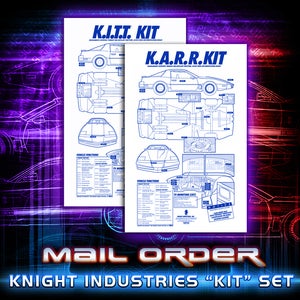 ATTENTION:
The Knight Rider Festival Store is now being updated with graphics featuring KRF III merchandise. I am still in the process of working out shipping costs, gathering actual product images, and so on. I just want to put out an alert that when I have my merchandise in stock - I plan to activate the items in the store.
Due to the scarcity of merchandise offerings this year - remember that all KRF III merchandise will be offered on a first come, first served basis in very limited mail order quantities. Availibility will vary on how much merchandise is left after the conclusion of Knight Rider Festival III. Any remaining merchandise will be added to the store inventory.
If you place an order when items go on sale, you will be guaranteed to secure your merchandise while supplies last.
Items will ship around 03/22/11. I cannot guarantee orders will arrive in time for the event - sorry.
Thanks for your support and understanding.
=VK=