After years and years of waiting and timing. I found my starter KITT and it could not have been any better. Here is 1 pic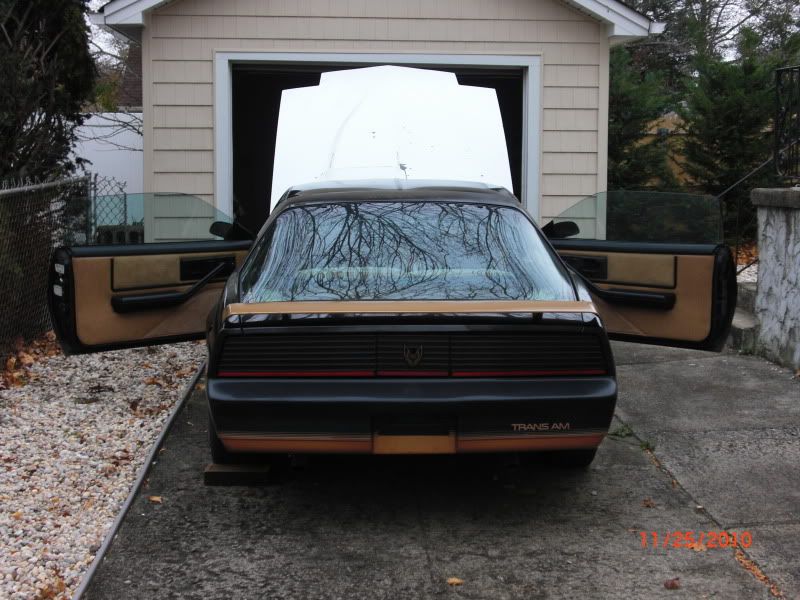 I bought this off eBay quite some time ago right b4 Thanksgiving. The car has no engine or Transmission but I have an engine SBC350 ready to go all I need to do is buy a transmission and a new windshield. I believe I am going to make it an accurate Season 4 with some updates. The interior has been re-done and that is half the battle.
Here is the link to my album for more pics.
http://s30.photobucket.com/albums/c326/utz716/Project%20KITT/