Hey everyone,
I've been researching the cars used at the Universal Studios attraction in Hollywood and I am hoping that some people out there can help me out.
Based on my research, they used at least two cars, possibly three. It's been stated previously that they would swap cars out as repairs were needed.
From 1984-1986, the park car featured the season 1/2 dash and season 2/3 nose: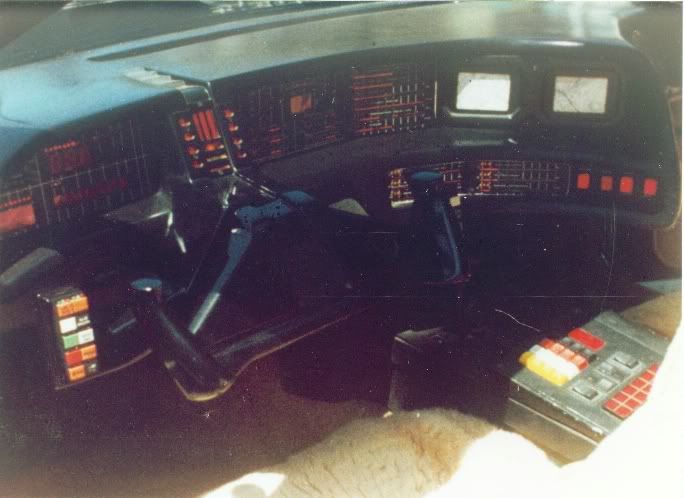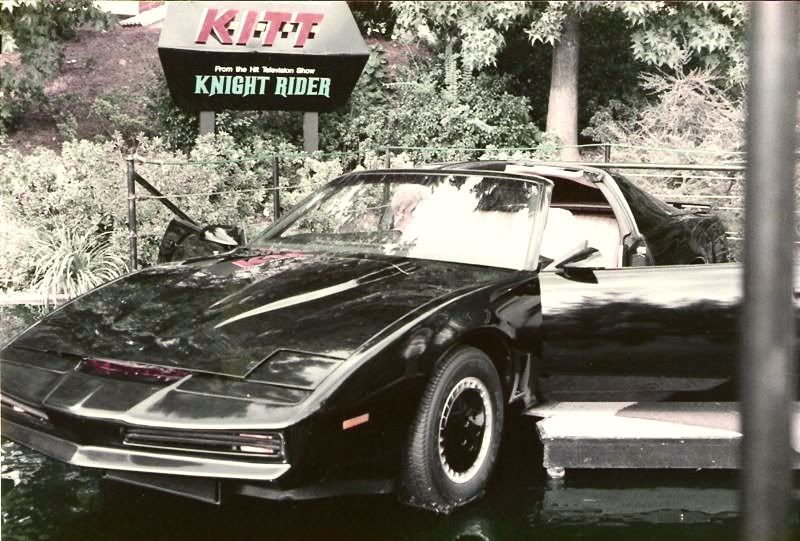 After that, the dash was upgraded to the season 3/4 from 1986-1996:
Last year, I purchased the steering wheel, TV frame and two dash panels from the season 3/4 car used here. This week, I purchased some items from the OTHER park car (Details to follow this weekend).
My question is...what happened to the attraction after 1996? Was this when the attraction was moved off the water, as seen in the picture below?
If so, approximately what years was it displayed in this manner before disappearing altogether? I believe this car to be the FIRST park car used over the water, later replaced by the other car that ended up in a junkyard a few years' back.
This picture below shows the first park car after its tour of duty was completed. Look closely and you'll see another KITT beside this one. Anyone know where this pic originated from?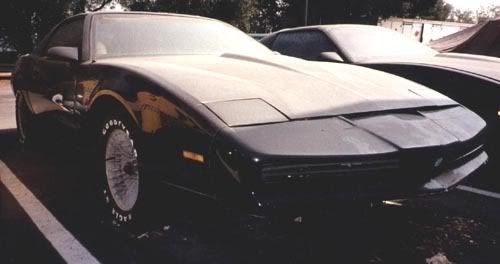 Lastly, if anyone has any additional photos of the park cars (ones that aren't easily obtainable via a Google search), please post them here, with the date they were taken if known!
Thanks,
Joe