THEY ARE DONE!!!!!!!!! FINALLY!!!!!!
I am completely done with my Kitts!!! The last thing that I have to do is get a real frame for them...so that I can hang them on my wall for all to see!!!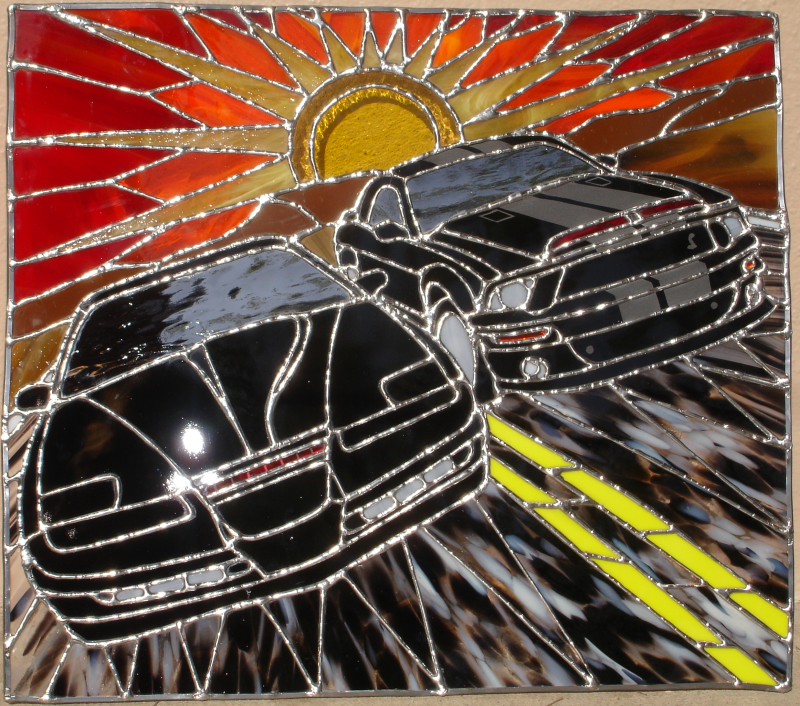 http://i108.photobucket.com/albums/n19/jessica13hoskins/Glass/kittofficial1.png
Thank you all for your support and advice for this. I have greatly appreciated it. If no one minds, I may still post my KR glass work up here. AND!!! There is a chance that I may be able to start doing orders for whomever would like to buy them. No, I do not know the prices yet, and as for where the money would go, I was hoping to try to use it for college. But, this wouldn't be for another couple of months yet. Right now graduation is kicking my rear end and I have so much to do within the next two months. So, maybe once summer hits I can start cranking out some pieces of KR art to sell. Sound good?
Again, thank you all!!!! It's been a real pleasure!!! And thanks again soooo much Victor Kros for letting me use your design!!!! It's an honor!!!