Joe Huth wrote:Well, I found Rita's apartment building from "Goliath", but it looks nothing like it did back in 1983.

You can see in the screenshots below that the building is the Casino Center Apartments, phone number 384-3134, and the address number is 414:

Well, the name of the apartment building and the phone number are still the same, but here's what it looks like today:

414 South 1st St

Las Vegas, NV

Joe
In early Dec. I went to Vegas with my wife and had a chance to check out this location.
If you watch the driving scenes right before Michael pulled over to the curb, you can see '4 QUEENS' in the background, which is located at Fremont St and S Casino Center Blvd. Since the scenes were continuous, I thought the correct address would be:
414 S Casino Center Blvd, Las Vegas, NV
If you search the above address on Google Maps, the location has become
"Clark County Detention Center" today: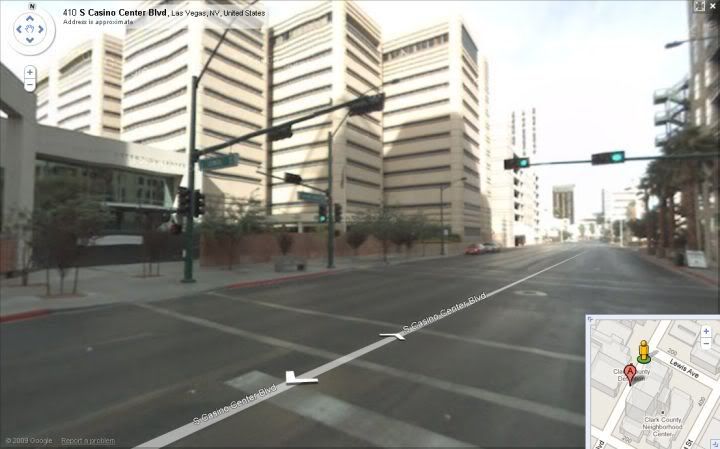 I also took a picture near: 410 South 1st St
(Golden Nugget Hotel is located at 1st St and Fremont St)
Coming soon, more field trip photos of KR locations in Vegas!