I have been wondering that myself.
So after 15 years or so after I last doned the pencils and sketched KITTs dash I thought I would have a go at how I think KI3Ts could look like.
Sorry its not a amasing work of art but you get the idea.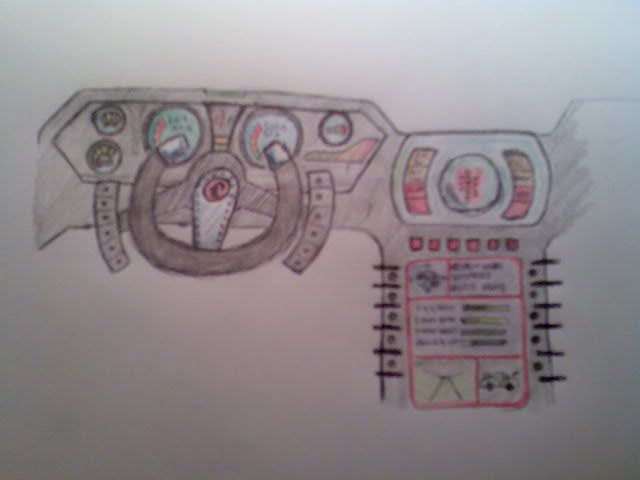 Ok to explain the drawing, the stering wheels ideas taken from the pliot but has a single strut holding the wheel on.
The swich pods are for the old faves like turbo boost ect. (push buttons Yay!)
The vox box above the wheel is for when only Mikes in the car, if KITT has pasengers then he uses the snow globe as his voice visualisation. (Well I thought it would be odd him haveing two mouthes.) also the two bars under the wheel vox box are to display KITTs modes. The green one is for auto drive/normal drive. The yellow for attack mode/normal mode.
The clocks are the ones we breafly saw on the pliot with a few extra displays added.
Ive put the centrol concel back as it would be handy for displying power/boost fetures, also it could double as KITTs sat nav. (if KITTs ment to be under cover wheres his sat nav? everyones got one these days)
Also Ive added the old oil pres and air psi lights the original KITT had on his vox box to the snow globe.
The red buttons above the centrol concel are for KITTs modes, Attack mode Normal mode ect.
Well thats how I would like KI3Ts dash to look whats your thoughts.
btw sorry about the spelling im having a very bad dislexia night.
Cherio for now
Gadjet